This is an article for all your critiques and skeptics out there. 🙂 I have taken some information from  several sources and articles for reference. The only evidence I personally need is that it helped me heal from a brain injury, but I realize people like, and need proof.  The following  is all very good information and there is much more!
By: John Assaraf
Nobel Prize winning physicists have proven beyond doubt that the physical world is one large sea of energy that flashes into and out of being in milliseconds, over and over again.
Nothing is solid.
This is the world of Quantum Physics.
They have proven that thoughts are what put together and hold together this ever-changing energy field into the 'objects' that we see.
So why do we see a person instead of a flashing cluster of energy?
Think of a movie reel.
A movie is a collection of about 24 frames a second. Each frame is separated by a gap. However, because of the speed at which one frame replaces another, our eyes get cheated into thinking that we see a continuous and moving picture.
Think of television.
A TV tube is simply a tube with heaps of electrons hitting the screen in a certain way, creating the illusion of form and motion.
This is what all objects are anyway. You have 5 physical senses (sight, sound, touch, smell, and taste).
Each of these senses has a specific spectrum (for example, a dog hears a different range of sound than you do; a snake sees a different spectrum of light than you do; and so on).
In other words, your set of senses perceives the sea of energy from a certain limited standpoint and makes up an image from that.
It is not complete, nor is it accurate. It is just an interpretation.
All of our interpretations are solely based on the 'internal map' of reality that we have, and not the real truth. Our 'map' is a result of our personal life's collective experiences.
Our thoughts are linked to this invisible energy and they determine what the energy forms. Your thoughts literally shift the universe on a particle-by-particle basis to create your physical life.
Look around you.
Quantum physics shows us that the world is not the hard and unchangeable thing it may appear to be. Instead, it is a very fluid place continuously built up using our individual and collective thoughts.
Nine systems comprise the human body including Circulatory, Digestive, Endocrine, Muscular, Nervous, Reproductive, Respiratory, Skeletal, and Urinary.
What are those made up of?
Tissues and organs.
What are tissues and organs made of?
Cells.
What are cells made of?
Molecules.
What are molecules made of?
Atoms.
What are atoms made of?
Sub-atomic particles.
What are subatomic particles made of?
Energy!
You and I are pure energy-light in its most beautiful and intelligent configuration. Energy that is constantly changing beneath the surface and you control it all with your powerful mind.
You are one big stellar and powerful Human Being.
If you could see yourself under a powerful electron microscope and conduct other experiments on yourself, you would see that you are made up of a cluster of ever-changing energy in the form of electrons, neutrons, photons and so on.
So is everything else around you. Quantum physics tells us that it is the act of observing an object that causes it to be there where and how we observe it.
An object does not exist independently of its observer! So, as you can see, your observation, your attention to something, and your intention, literally creates that thing.
This is scientific and proven.
Your world is made of spirit, mind and body.
Each of those three, spirit, mind and body, has a function that is unique to it and not shared with the other. What you see with your eyes and experience with your body is the physical world, which we shall call Body. Body is an effect, created by a cause.
This cause is Thought.
Body cannot create. It can only experience and be experienced … that is its unique function.
Thought cannot experience … it can only make up, create and interpret. It needs a world of relativity (the physical world, Body) to experience itself.
Spirit is All That Is, that which gives Life to Thought and Body.
Body has no power to create, although it gives the illusion of power to do so. This illusion is the cause of much frustration. Body is purely an effect and has no power to cause or create.
The key with all of this information is how do you learn to see the universe differently than you do now so that you can manifest everything you truly desire.
Read more at http://expandedconsciousness.com/2013/12/23/nothing-is-solid-this-is-the-world-of-quantum-physics/#v53LpHsgpkdPg21y.99
Reiki Really Works: A Groundbreaking Scientific Study
By Green Lotus
After decades of often disputed validity, the effectiveness of Reiki, a holistic energy treatment is gaining new respect within the medical community. Not only are highly reputable medical facilities throughout the U.S. offering patients alternative healing programs such as Reiki, those facilities are analyzing the benefits of their programs and are submitting them for review and compilation. The results of these Reiki research studies are nothing short of remarkable.
A Brief Explanation of Reiki
Reiki is an energy healing treatment that works holistically; on the whole body, mind and spirit. Not a system of religious beliefs, Reiki is simply a relaxing treatment whereas natural healing vibrations are transmitted through the hands of a Reiki practitioner (acting as a conduit) to the body of the recipient. The purpose of a Reiki treatment is to relieve stress and pain, induce relaxation, release emotional blockages, accelerate natural healing, balance subtle bodies energies and support other medical modalities including traditional therapies.
The International Center for Reiki Training has estimated that there are 4,000,000 people throughout the world who have taken at least one level of Reiki training. There are three traditional levels of expertise.
Today, Reiki education is offered free of charge in more than 800 American Hospitals as a means to accelerate the healing process and to alleviate pain.
Why Reiki Has Been Discounted?
For years Reiki, along with other methods of holistic therapies were looked upon with disdain, even contempt from medical associations, practitioners, mainstream scientists and clerics. The idea that the human body was permeated or surrounded by an invisible, etheric body of "life force energy" was considered to be no less than nonsense.
These negative conclusions were formulated on the premise that "life energy" fields such as those accepted in China as Chi or qi, in Japan as ki and in India as prana , were "unseen" and "immeasurable" by traditional research or scientific instrumentation.
But now all that is changing.
William Lee Rand – Founder of the International Center for Reiki Training
Reiki Clinical Studies, Improved Reporting
There's never been a comprehensive list of controlled, evidence-based research that was accessible to the holistic, medical, and scientific communities. It wasn't until 2005 when William Lee Rand, founder and president of the International Center for Reiki Training and a pioneer in worldwide Reiki awareness formed the Center For Reiki Research and developed what is now known as The Touchstone Process.
What is The Touchstone Process?
The Touchstone Process is actually a peer review method for analyzing the current state of scientific studies done on Reiki programs in hospitals, clinics and hospice facilities throughout the United States.
The process of critique is rigorous, impartial, and consistent and incorporates the best practices for scientific review.
William Lee Rand began formulating The Touchstone Process after developing the Reiki In Hospitals website, considered to be the most comprehensive compilation of hospitals offering Reiki treatments  throughout the world.
The Touchstone Process is unique. Never before have there been so many worthy studies of Reiki gathered, analyzed and evaluated within a single source.
Reiki Case Studies
The most recent data analyzed (during 2008-9) shows strong evidence that Reiki is indeed responsible for a positive biological response in both humans and animals.
The strongest evidence (rated "excellent" in the Process) was reported in the most carefully controlled of all experiments; non other than laboratory rats. In both 2006 and 2008 stressed-out lab rats received Reiki treatments and they all showed significantly reduced stress, anxiety and depression responses.
"Sham" or bogus Reiki treatments were given to the placebo group and they showed no reduction in stress, anxiety or depression.
Testing in humans performed between 1993 and 2006 showed ratings from Satisfactory to Excellent, all suggesting that the benefit of Reiki treatments were positive in controlling pain levels in humans. There were some "confounding variables", which is typical in hospital (as opposed to laboratory) studies; however, the placebo Reiki treatments in this experiment were by contrast ineffective in controlling pain.
Other examples of Reiki studies performed in hospitals and universities may be found on this related site for Reiki research.
Reiki practitioners treat faculty and staff from Columbia University Health Sciences and New York-Presbyterian Hospital at Employee Health and Wellness Day.
Vital Signs
New York Presbyterian Hospital/Columbia University Campus conducted one of the first studies ever performed to determine the effectiveness of Reiki treatments on the autonomic nervous system. This "blind, random study" included a Reiki treatment group, a "sham" treatment group and a "control" group.
The testing began with all participants at "baseline" autonomic nervous systems levels. The results within the Reiki treatment group showed a lowering of these levels including heart rate, respiration and blood pressure. These positive results led the team to recommend further, larger studies to look at the biological effects of Reiki treatment.
It's interesting to note that Columbia/Presbyterian was one of the first hospitals to offer Reiki as part of their Integrative Medicine Program (CIMP). The now famous cardiovascular surgeon, Dr. Mehmet Oz brought tremendous attention to Reiki when he invited Reiki practitioners to treat patients during open heart surgeries and heart transplant operations. Dr. Oz is often quoted as saying, "Reiki has become a sought-after healing art among patients and mainstream medical professionals."
Words of wisdom from an internationally recognized Reiki Practioner and author who had been published in peer-reviewed medical journals.
Reiki Passes Tests with Flying Colors.
There have been many other controlled studies submitted to peer-journals and to The Touchstone Process for review. Ailments and disorders that tested favorably to Reiki treatment include:
1. Post operative pain after tooth extraction
2. Cognition in elderly, related to dementia/Alzheimers
3. Pre-operative relaxation and post-op pain
4. Pain in chronically ill patients
5. Depression and stress
6. Well-being in Reiki practitioners
As of 2009, The Touchstone Process has evaluated 25 test studies that appeared in peer-review journals evaluating the merits of Reiki Treatments. Taking into consideration only the most rigorously controlled studies, the team reported that 83% showed moderate to strong evidence in support of Reiki as a viable therapeutic healing modality.
Only one study proved solidly negative and that was for the treatment of fibromyalgia-associated pain levels. As is the case with conventional drug treatments, not all therapies prove to be effective.
personaltao.com
The good news is that in a press release dated Sept. 15th, 2008, The American Hospital Association President and CEO Rich Umbdenstock stated, ""Complementary and alternative medicine has shown great promise in supporting and stimulating healing. It's one of the many tools hospitals look to as they continue to create optimal healing environments for the patients they serve."
According to a 2008 AHA the survey, 84 percent of hospitals indicated patient demand as the primary rationale in offering complementary and alternative medicine (CAM) services including Reiki and 67 percent of those surveyed stated "clinical effectiveness" as their top reason.
65 of those hospitals are listed on the Center for Reiki Research's website including-
Duke Integrative Medicine, Durham, North Carolina
New York Presbyterian Hospital/Columbia University Medical Center Campus, New York, New York
Yale–New Haven Hospital, New Haven, Connecticut
Sharp Memorial Hospital Inpatient Cancer Support Services, San Diego, California
Children's Hospital Boston, Boston, Massachusetts
Citrus Valley
Medical Center Cancer Resource Center, Covina, California
In addition, the American Medical Association (AMA) has added Complimentary and Alternative Medicine
(CAM) treatments to their directory of billable procedures.
Here are links to other medical journal articles on the positive effects of
Reiki
Herbert Irving Child and Adolescent Oncology Center – New York Presbyterian Hospital
Herbert Irving Child and Adolescent Oncology Center
Healing emotional pain and stress leads to healing physical pain and illness.
Healers in the Operating Room – Article from healthpoints E-newsletter
Breast program welcomes alternative practitioners before and during breast surgery. Physicians, surgeons, and nursing staff at NewYork-Presbyterian/Columbia understand that emotional wellbeing plays an important role in healing, and they do as much Reiki – Medical Research.
Medical research and other papers on the benefits of Reiki treatment:
Conclusion
A spokesperson from Columbia Integrative Medicine Program at the New York Presbyterian Hospital
(CIMP) perhaps expresses it best, saying,
"I find the practice of Reiki very rewarding, as a practitioner. Patients have reported deep relaxation and a sense of profound healing, after one session. I feel that Reiki is a huge asset for any hospital setting, because patients sense that they are in a truly caring environment."
As Reiki continues to become "a huge asset" for the hospital setting, analytical reporting such as The Touchstone Process continues to add to the much needed pool of evidence that Reiki is indeed a worthy, effective method for facilitating the healing process; one that can contribute to the betterment of patients everywhere and to the betterment of our health care systems.
© Copyright Green Lotus, 2011. All rights reserved
If you reproduce this article, please credit Green Lotus with a link to http://greenlotus.hubpages.com.
Thank you!
The following is from the University of Minnesota:
What

Does the Research Say about Reiki?

In order for physicians and other healthcare practitioners to recommend a treatment or healing practice to patients, they need evidence that it is safe and effective. With respect to safety, there have been no reported negative effects from Reiki in any of the research studies. This is understandable given that no substance is ingested or applied to the skin, and Reiki touch is non-manipulative (and can be offered off the body when needed).

That leaves the question: is Reiki effective? Or more precisely, from a research perspective, what is Reiki effective for?

A Reiki practitioner would answer that question by saying, "Reiki is effective for restoring balance, which can show up in a number of ways, depending on the current need of the individual." That's not an answer that appeals to medical researchers, who are used to studying treatments for specific illnesses rather than treatments to promote wellness or restore balance.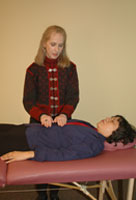 Respected medical research is designed to address very specific questions. Although conventional medicine has long included a concept of homeostasis, or systemic balance, there has historically been no clear definition of this concept that can be used to test the hypothesis that Reiki promotes balance. Given the vagueness of the term stress and the differences in human bodies and the circumstances in which they live and function, how would science measure an individual's balance?
In view of the research dilemma posed by the ambiguity of the term stress, brain researcher Bruce McEwen of Rockefeller University has proposed a new model using the terms allostasis/allostatic load. Allostasis refers to the body's attempt to protect itself and regain homeostasis, and allostatic load refers to the damage that accumulates when those attempts are poorly managed and the stress response runs amuck.
Besides helping people recognize the difference between useful and harmful stress and how to reduce the latter, McEwen's model puts forth a series of measurements that researchers can use to determine both the effect of stress on the system and the response to stress-reducing modalities. Reiki has not yet been studied in this way.
To date, the primary outcomes studied in Reiki resarch have used measures for pain, anxiety, and stress, including heart rate, blood pressure, salivary cortisol, as well as measures for job burnout and caring efficacy. More specific measures have been used to evaluate outcomes for stroke rehabilitation, depression, and other chronic health conditions. Given the relatively subtle and complex nature of Reiki practice, these measures may not adequately capture the lived experience of those receiving Reiki. Measures that incorporate quality of life, patient satisfaction, and stress reduction may have the greatest potential for demonstrating the benefits of Reiki practice.
What are some of the other issues in researching Reiki?
Studying modalities such as Reiki brings up other questions. The randomized controlled trial is well suited to studying the impact of pharmaceutical products (although recent developments have shown that even this line of inquiry can be manipulated).
But is the linear simplicity of the randomized controlled trial well suited to studying therapies that clearly elicit complex, multileveled, rapid and lasting responses such as is seen with Reiki? Many respected researchers think not, and a dialogue about how best to study Reiki and other integrative therapies and healing practices has begun. Systems theory is increasingly seen as providing a more viable approach to study the web of interactions involved in integrative therapies. Qualitative research may also provide a broader lens in generating relevant data.
A unique confounding variable in Reiki research is controlling for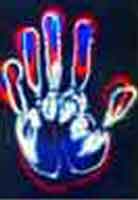 the effects of human touch. Do Reiki recipients have improved outcomes because they have received sustained human touch? Furthermore, how do you create a placebo standard for a hands-on healing technique? In 1999, placebo standardization was introduced into Reiki research, demonstrating that study participants couldn't differentiate between the identity of placebo and Reiki practitioners. The addition of a placebo arm in Reiki research strengthens study design and addresses the confounding variable of human touch.
Another obstacle to Reiki research is the inability of contemporary technology to document the existence of the biofield, much less study its makeup or measure changes in it. Superconducting quantum interference devices (SQUIDs) measure extremely small magnetic fields and may in the future prove useful to this study. The speed with which technological advances are being made may mean that the needed technology is on the brink of development. However, it is also possible that Reiki or biofields lie outside the bioelectromagnetic spectrum.
Fortunately, it is not necessary for science to document the existence of either Reiki or the biofield in order to measure the impact of Reiki on the human system (aspirin was used for 70 years before science began to understand how it works). Although some effects of Reiki are measurable, such as improved heart rate and blood pressure, many commonly reported benefits of repeated Reiki sessions, such as a sense of spiritual connection and enhanced self-esteem, may not be quantifiable. It is still important to document these reported benefits.
Patients who feel more spiritually connected and who simply feel better about themselves may well be patients who are easier to treat and who are better equipped to follow treatment protocols. In this way, Reiki might be shown to significantly, albeit indirectly, impact medical outcomes by supporting the ability of patients to access conventional medicine and gain a heightened awareness of their own needs.
What is the status of the research?
While the debate on how best to study integrative therapies such as Reiki is gaining steam, research attempts have been and continue to be made. Nonetheless, research into Reiki is just beginning. The National Center for Complementary and Alternative Medicine (NCCAM) of the National Institutes of Health (NIH) has completed five studies looking at Reiki's ability to benefit people with diabetes, advanced AIDS, prostate cancer, fibromyalgia, and stress.
Other published studies have looked at the effect of Reiki on measures of stress hormones, blood pressure, heart rate, and immune responsivity, and on subjective reports of anxiety, pain and depression. The studies to date are typically small, and not every study is well designed. However, overlapping data from some of the stronger studies support the ability of Reiki to reduce anxiety and pain, and suggest its usefulness to induce relaxation, improve fatigue and depressive symptoms, and strengthen overall wellbeing. The Cochrane Database of Systematic Reviews contains a review on the use of touch therapies (including Reiki) for pain and a protocol for use of Reiki for psychological symptoms.
Reiki has been increasingly offered as part of workplace wellness programs to address burnout and improve skills in healthcare and other industries, as well as in university wellness centers.
There are many articles on the following website.
http://www.centerforreikiresearch.org/
Reiki is a method of stress reduction that also promotes healing. It is administered by laying-on hands. Lay practitioners have used it for more than 90 years, and its popularity is growing. A study done in 2007 by the National Health Interview Survey indicates that 1.2 million adults and 161,000 children received one or more sessions of energy healing therapy such as Reiki in the previous year. According to the American Hospital Association, in 2007, 15% or over 800 American hospitals offered Reiki as part of hospital services.
Read more about Reiki
The following is from Can Cancer Reasearch in UK
Why people with cancer use Reiki
Reiki practitioners say that it can
Help some people to feel deeply relaxed
Help people cope with difficult situations
Relieve emotional stress and tension
Help to improve overall wellbeing
Some people with cancer say they feel better after using therapies such as Reiki. Studies show that this is often because a therapist spends time with the person, and touches them. After the rush and stress of hospitals and treatment, it can be very relaxing when someone gives you attention for an hour or more, in a calm setting. Reiki is sometimes used in palliative care, especially in hospices.
Some people say that Reiki has helped to control side effects of their cancer treatments, such as
They also say that it helps them cope better with their cancer and its treatment. But it's important to bear in mind that while Reiki may help you to cope with your symptoms or side effects, it is not able to treat your cancer. We have general information about why people with cancer use complementary therapies.
The following is from Pysch Central
Reiki Healing and Mental Health: What the Research Shows
Healing touch therapies, the best known being Reiki (pronounced RAY-key), are ancient practices in increasingly wide use today.
According to the International Association of Reiki Professionals (IARP), "Reiki is [a] subtle and effective form of energy healing using spiritually guided life force energy… [p]racticed in every country of the world." While often considered to be spiritual in nature, Reiki is not "[a]ffiliated with any particular religion or religious practice."
Reiki is increasingly offered in hospital, hospice, and private practice settings, applied to a variety of illnesses and conditions. Those who receive such treatments report relief of symptoms from numerous health challenges, including mental health issues. Research shows that reiki primarily helps in the reduction of stress, anxiety and depression, as well as relief of chronic pain — the last of which can bring on anxiety and depression, or make episodes worse.
Many Studies, Varying Quality
There are now sufficient peer-reviewed, published research results available to begin to sort out Reiki's effectiveness in various areas. The Center for Reiki Research has intensively examined a group of them through their "Touchstone Process," "…a uniquely rigorous peer review method for analyzing a group of scientific studies" [using Reiki]. Its end product is a set of critical summaries derived from an impartial and consistent process…. [T]he process incorporates existing best practices for scientific review…" (CRR)
This process looks at all aspects of the study design and how each investigation was actually carried out. Results are analyzed, and study strengths and weaknesses are determined. The Touchstone Process has produced a group of nearly three dozen carefully analyzed studies. The CRR draws some conclusions about Reiki's effectiveness from only the studies they have examined that they judge to be of at least satisfactory or better quality. (CRR)
In addition to the CRR/Touchstone studies, a varied body of research on Reiki demonstrates its effect on mental health. For example, Joe Potter, a Reiki Master in the United Kingdom, has been conducting an ongoing investigation into Reiki's effectiveness. An online search in PubMed lists dozens of studies involving Reiki or other healing touch methods, investigating a broad range of conditions in many different populations.
Some investigations were conducted on animals, which helps eliminate some questions of bias and design control among Reiki recipients. Some studies used "sham" Reiki as a form of control (nonpractitioners administered a "Reiki-like" treatment), and others involved distance Reiki (Reiki delivered from too far away to permit touch). Each of these variables lends something importing to understanding the efficacy of the treatment itself.
Demonstrated Effects on Stress, Depression, Anxiety and Pain
Potter reports that "[s]tress was the most common word written by clients as a description or part description of their condition during their first session. Here 20.27% of the total client group treated used this word on their initial visit for Reiki treatment…." In animal studies, Reiki treatment produced clear signs of reduced stress as indicated by changes in autonomic, biological measurements such as heart rate (Baldwin, Wagers and Schwartz, 2008) and certain cellular signs of stress-related damage (Baldwin and Schwartz, 2006). In a study of nurses with "burn out syndrome," biological indicators of a significant relaxation response were found as a result of Reiki treatment (Diaz-Rodriguez et al., 2011). When nurses administered Reiki to a group of patients with acute coronary syndrome, physiologic indicators of a significant relaxation effect were recorded. (Friedman et al., 2011)
Shore (2004) followed patients being treated for mild depression and stress. After six weeks of treatment and for up to a year afterward, those who had received Reiki showed both immediate and long-term improvements in depression, stress and hopelessness. In a small study, complete elimination of typical postoperative depression was seen in heart surgery patients given Reiki during surgery (Motz, 1998).
Pain often causes depression and anxiety. Reducing difficult-to-treat chronic pain can have a substantial effect on psychological well-being. Some studies have found Reiki to be effective for pain, anxiety and depression relief. However, their design or conclusions are unclear as to whether Reiki's emotional benefits were a result of pain reduction or a separate phenomenon. Nonetheless, research demonstrated Reiki's positive results for both pain and anxiety or depression.
Dressing and Sing (1998) found that among cancer patients, Reiki brought about significant levels of pain relief, anxiety and depression reduction, improvements in sleep quality, relaxation and general well-being. This effect was stronger in men than women. These benefits remained when checked after three months. Among abdominal hysterectomy patients, Reiki helped reduce pain and anxiety, particularly in a preoperative setting (Vitale and O'Conner, 1998).
Investigating Effects of Gentle Touch, Distance
Research shows that gentle touch in a safe environment aids stress reduction and pain relief (for example, Weze et al., 2005). Since Reiki generally involves a similar type of touch, the results of Reiki studies often can be confounded by the known impact of gentle touch vs. the effects of Reiki itself. Studies that include sham Reiki treatment groups, as well as those that involve a distance Reiki group, have been important to help sort out the relative effects of Reiki versus gentle touch – or even the effects of the presence of a "therapist," real or sham.
Reiki is becoming an increasingly accepted presence in hospitals and clinics. (The Center for Reiki Research website lists 70 institutions at the time of this article that include Reiki in their offerings.) It is seen as an effective and cost-reducing method to improve health outcomes and quality of care. Hospital staff, such as physicians and nurses, are adding Reiki treatments to their work. Scientific validation of Reiki's effectiveness have helped bring this method to the mainstream, where it is able to aid patients in all realms, including those with mental health challenges.
References
Baldwin, A. L.. Reiki, the Scientific Evidence. (Fall, 2011). pp. 29-31.
Baldwin, A.L., Schwartz, G.E. (2006). Personal Interaction with a Reiki Practitioner Decreases Noise-Induced Microvascular Damage in an Animal Model. Journal of Alternative and Complementary Medicine, 12(1):15–22, 2006. In Center for Reiki Research, Retrieved June 23, 2012, from http://www.centerforreikiresearch.org/
Baldwin, A.L., Wagers, C. and Schwartz, G.E. (2008). Reiki improves heart rate homeostasis in laboratory rats. Journal of Alternative and Complementary Medicine, 14 (4): 417-422. Retrieved June 23, 2012, from http://www.centerforreikiresearch.org/
Center for Reiki Research (CRR). Retrieved June 23, 2012, from http://www.centerforreikiresearch.org/
Diaz-Rodriguez, L., Arroyo-Morales, M, Fernández-de-las-Peñas, C., García-Lafuente, F., García-Royo, C. and Tomás-Rojas, I. (2011). Immediate effects of Reiki on heart rate variability, cortisol levels, and body temperature in health care professionals with burnout. Biol Res Nurs, 13: 376 originally published online 5 August 2011. In Center for Reiki Research, Retrieved June 23, 2012, from http://www.centerforreikiresearch.org/
Dressin, L.J., Singg, S. (1998). Effects of Reiki on pain and selected affective and personality variables of chronically ill patients. Subtle Energies and Energy Medicine, 9(1):53-82.
Friedman, R.S.C., Burg, M.M., Miles, P., Lee, F. and Lampert, R. (2010). Effects of Reiki on Autonomic Activity Early After Acute Coronary Syndrome. Journal of the American College of Cardiology. 56: 995-996. In Baldwin, Fall, 2011.
International Association of Reiki Professionals (IARP). Definition of Reiki. Retrieved June 22, 2012, from http://www.iarpreiki.org/
Motz, J. (1998). Hands of Life. New York: Bantam Books.
Potter, Joe, Research Report, Introduction and General Findings. Retrieved July 21, 2012 from http://www.reiki-research.co.uk/
PubMed. Retrieved July 24, 2012 from http://www.ncbi.nlm.nih.gov/pubmed
Shore, A.G. (2004). Long term effects of energetic healing on symptoms of psychological depression and self-perceived stress. Alternative Therapies in Health and Medicine, 10(3):42-48.
Vitale, A.T., O'Conner, P.C. (1998). The effect of Reiki on pain and anxiety in women with abdominal hysterectomies. Holistic Nursing Practice, 20(6): 263-272, 2006. In Center for Reiki Research, Retrieved June 23, 2012, from http://www.centerforreikiresearch.org/
Weze C, Leathard H.L., Grange J, Tiplady P, Stevens G. (January, 2005). Evaluation of healing by gentle touch. Public Health. 119(1):3-10.
Disease states are caused by energy blockages. The Kirlian photograph helps to determine the overall energy flow of the body and locations of energy blockage which are manifested in the disease state. Dr. Mandel has categorized types of energy patterns on the Kirlian into endocrine, toxic and degenerative. Endocrine is the pre-disease state. The patient has symptoms but there is no discernable pathology. The Kirlian can be extremely valuable in locating the area of blockage. The second type of disturbance in the energy pattern is the toxic state. This is when there tissue changes develop such as inflammation, congestion and blockages of energy flow in the body. The third type is the degenerative type where the body begins to show destructive tissue changes.
I hope this information helps!  There is much more and until you experience it, you probably won't believe it! I am a Nurse and I didn't believe it until I had my first long Distance healing and felt the difference with my brain injury and  overall well being. It is truly the Universal Life Force energy that all living things are made of at work here!
Love & Light